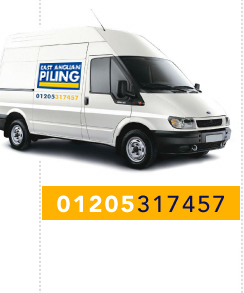 We are committed to providing a
Comprehensive, Professional & Value
for money Construction Service
East Anglian Piling
Ltd is a company providing the highest quality of Piling
, Mini Piling, Steel Fixing and RC Concrete Works.
We utilise top-of-the-range industrial equipment with qualified and skilled operators to complete foundation work to your specific needs.
Our Piling works cover Domestic, Commercial and Industrial projects. Located in , Lincolnshire means we are handily placed to service Nottinghamshire, Northamptonshire, Cambridgeshire and Norfolk.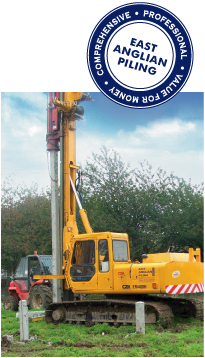 East Anglian Piling Limited, Grand Sluice Depot, Tattershall Road, PE21 9PR. Telephone 01205 317457
Piling • Reinforced Concrete • Testing • Site investigations • Design • House Foundations
© All content copyright East Anglian Piling Limited 2017. Website management by Bray Design